I am really excited to share that I have partnered with Spring Sheep to introduce their brilliant Gentle Sheep Toddler Milk Drink to New Zealand. I didn't know much about sheep milk before meeting these guys, but I know a lot more now and I can honestly say that it is SO great. It's nutritious, super yummy, really gentle on little tummies and, best of all, it's now available here! I know Kiwi parents are going to love it.
Sheep milk has been a part of the human diet for thousands of years, and given it's nutritional advantages it's not hard to understand why. Sheep milk packs more nutrition into every glass compared to regular cow's milk. It is naturally rich in many nutrients needed for growth and development, including protein and calcium.
A high-performance mentality never leaves you, whether it's for myself or providing the very best for my family, performance is an innate daily quest. Spring Sheep milk is a superior product that benefits my whole family. I love that it's a New Zealand product full of 100% natural goodness with so many nutritional benefits. The high protein & calcium for an active family, the digestibility advantages for sensitive tummies and the delicious creamy taste. Spring Sheep milk is a winner in our house. 
I love to see happy sheep. The girls (sheep) hop and skip around the shed, and after milking they often come for a bit of a pet. I'm in my element when I am outdoors and around animals.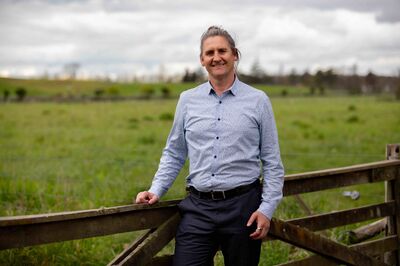 At Spring Sheep we are committed to bringing the incredible taste and health benefits of New Zealand grass-fed sheep milk to the world. We do this because we truly believe that our sheep milk is special and needs to be shared! Our whole team is driven by the thought that every time we have a success, it means we've put a product onto the market that is not only better for our consumers' health it's better for our environment.
Sheep are very social animals and they make friends within their flock. Sometimes when we take them into the parlour, they wait for their mates to come out. It's a wonderful sight to see.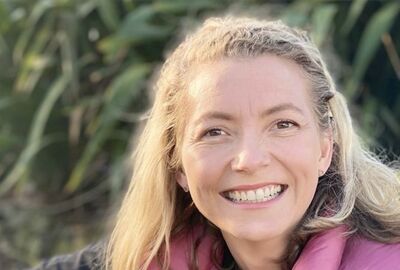 The team working hard behind the scenes care for our people, animals, land and believe in our products. They are the reason for every success. Being part of this innovative team that is changing the status quo and helping to develop our Zealandia® breed - sheep that are healthy and productive in New Zealand's pasture-based systems - is something I'm truly passionate about.
It's about doing what is right and creating a better future for our kids. We need to ensure we are taking care of our land, our animals, our teams and ultimately our consumers.
We handpick our farmers and partners and only work with those who share our values in animal care and determination to leave the land in excellent condition for future generations.