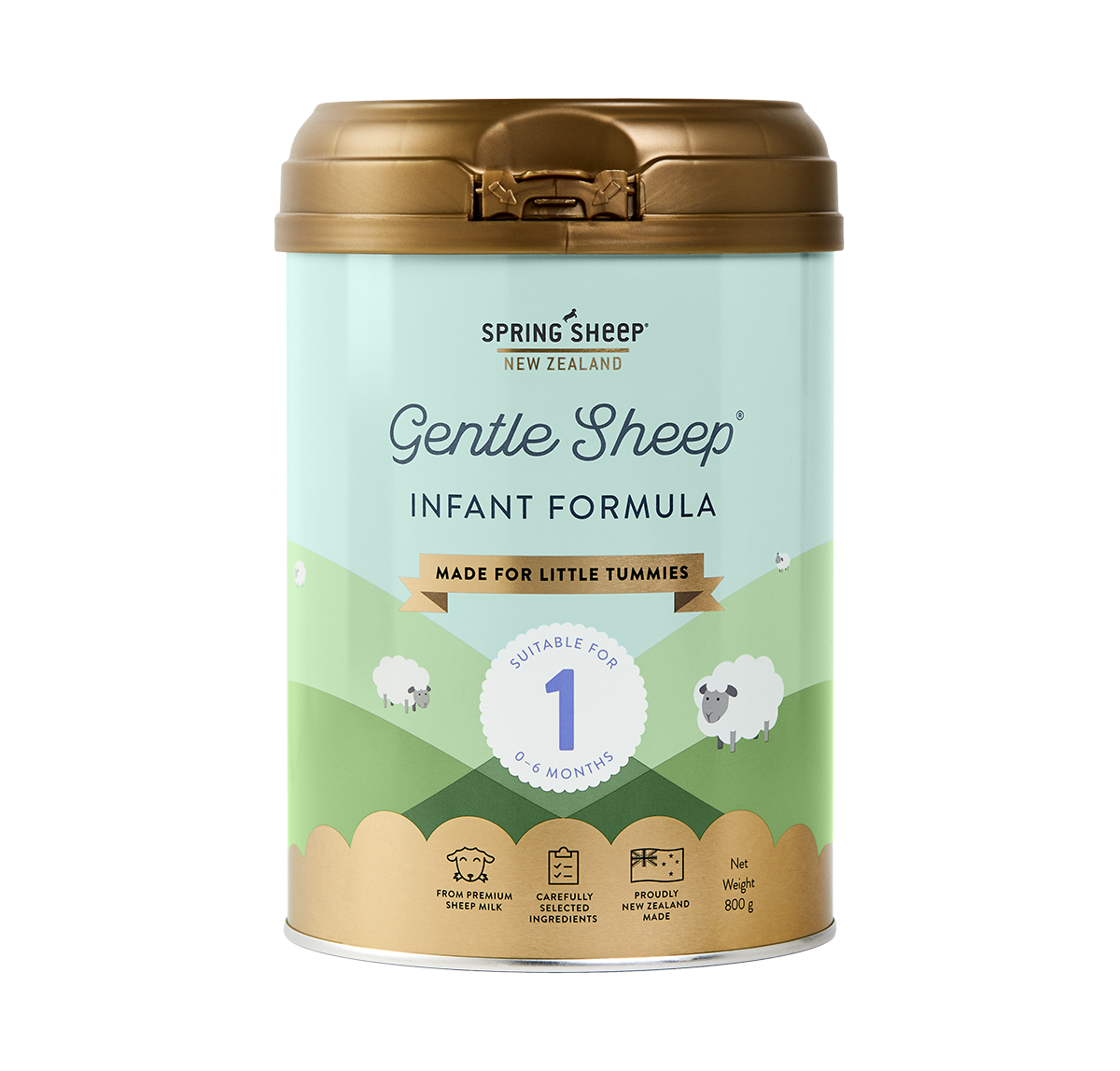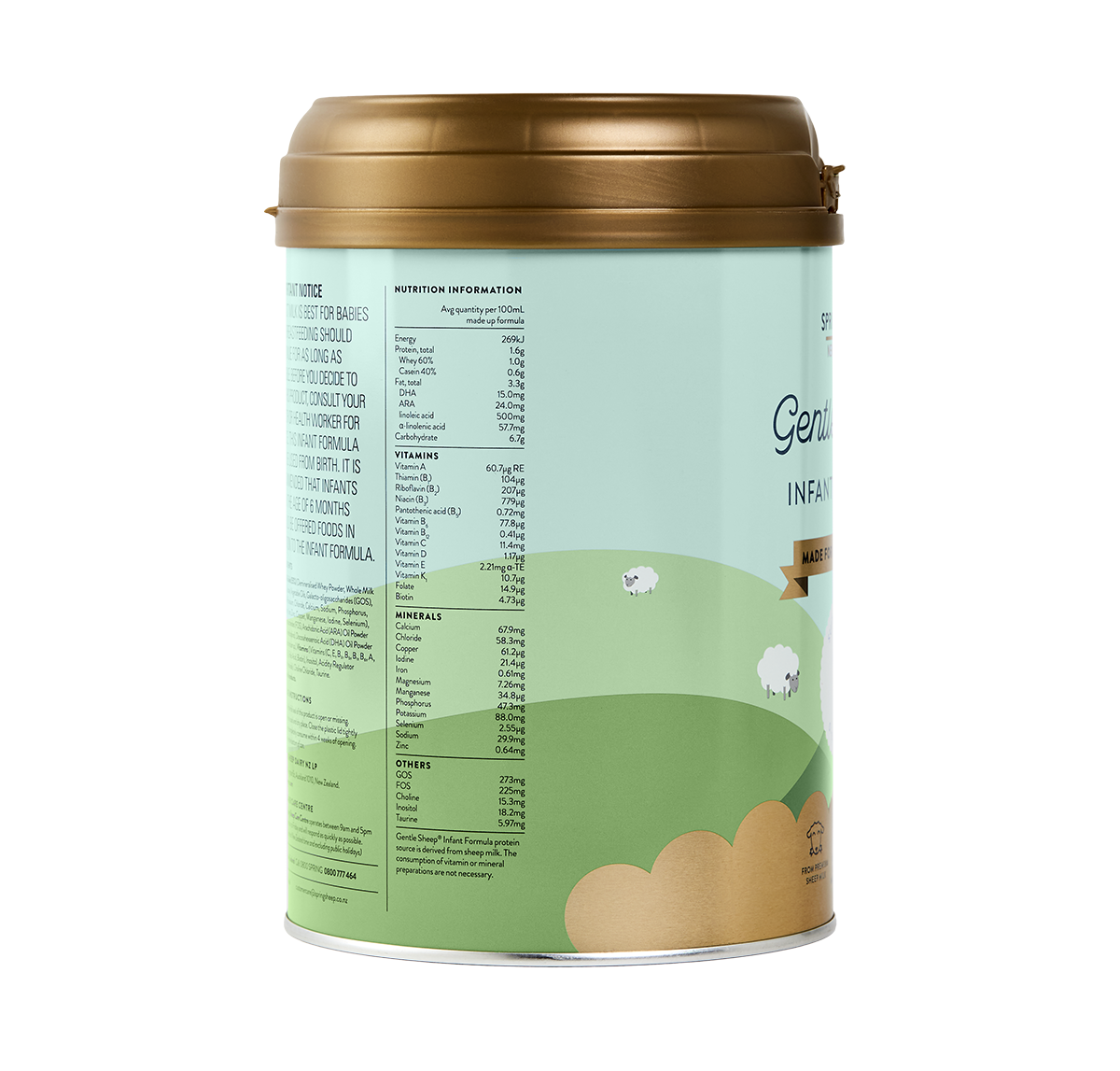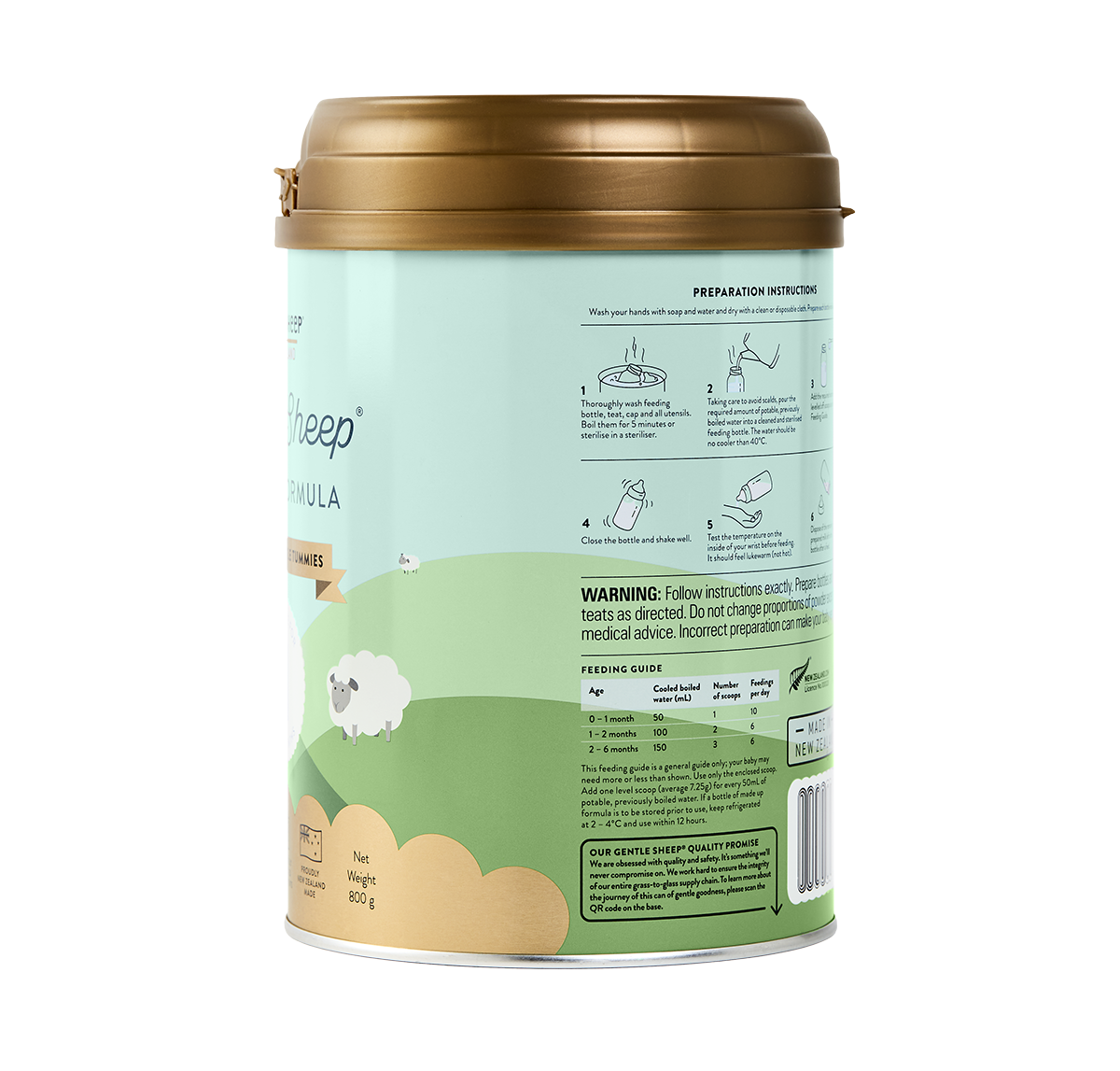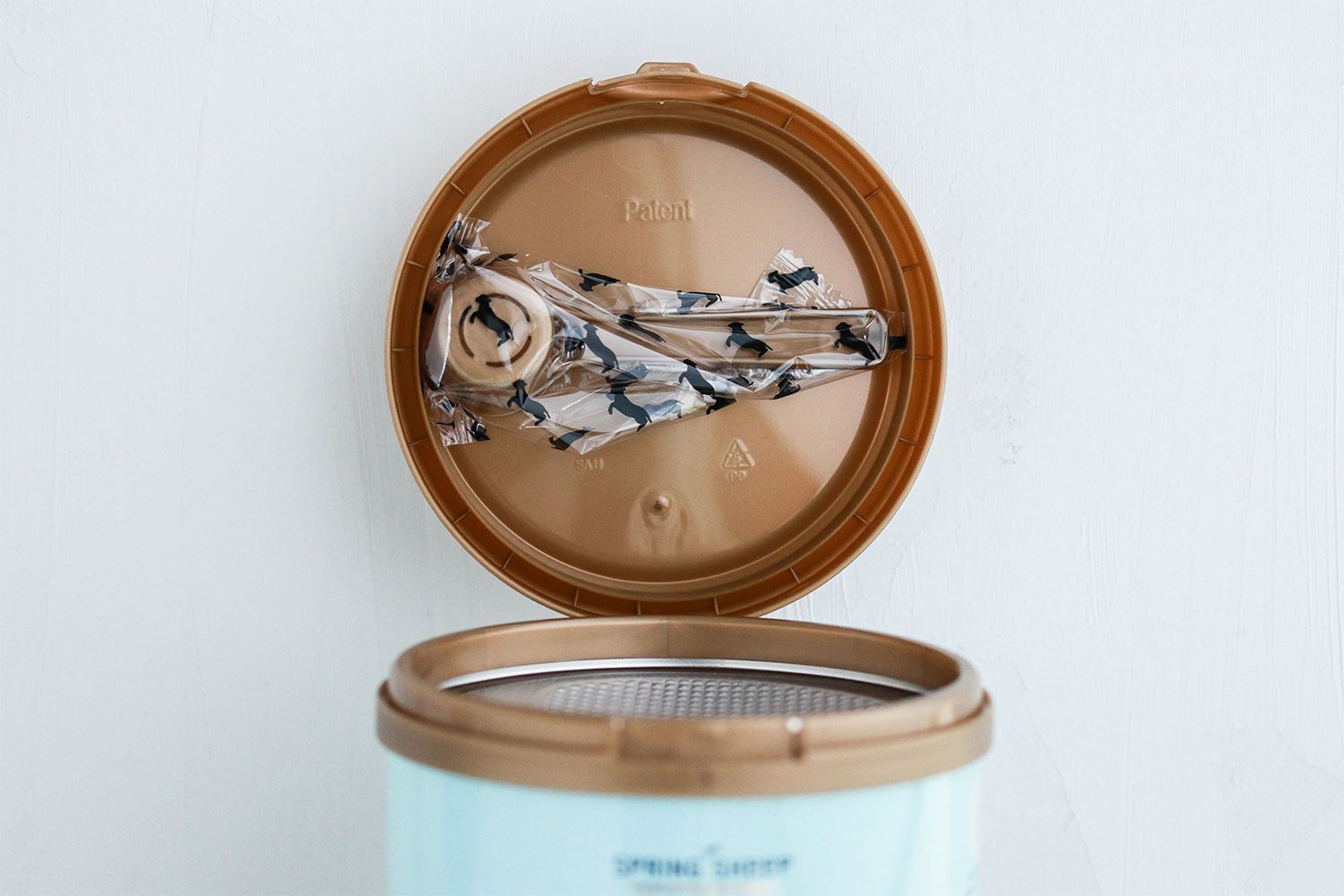 Gentle Sheep® Infant Formula is specially formulated to meet the nutritional requirements from 0 to 6 months. This nutritionally complete formula provides key nutrients required for young infants.
Gentle Sheep® Infant Formula is based on premium grass-fed New Zealand sheep milk.
Important notice: Breast milk is best for babies and breastfeeding should continue for as long as possible. Before you decide to use this product, consult your doctor or health worker for advice. This infant formula may be used from birth. It is recommended that infants from the age of 6 months should be offered foods in addition to the infant formula.